Note:Your domain name needs to be pointed to the cPanel server. If you are using the Web on Speed nameservers then this should be setup automatically for you.
Sometimes we need to manage more than 1 domain or website and cPanel allows us to easily do this within your control panel.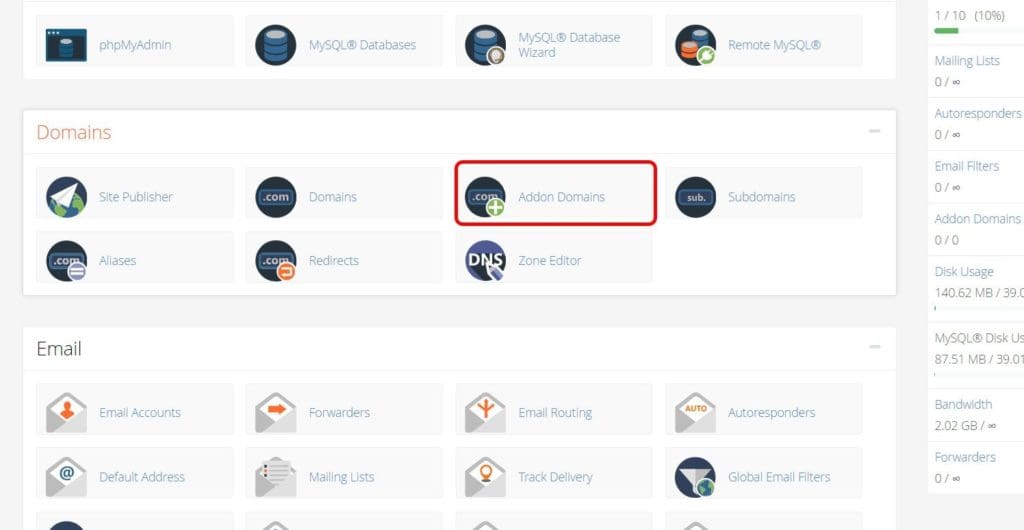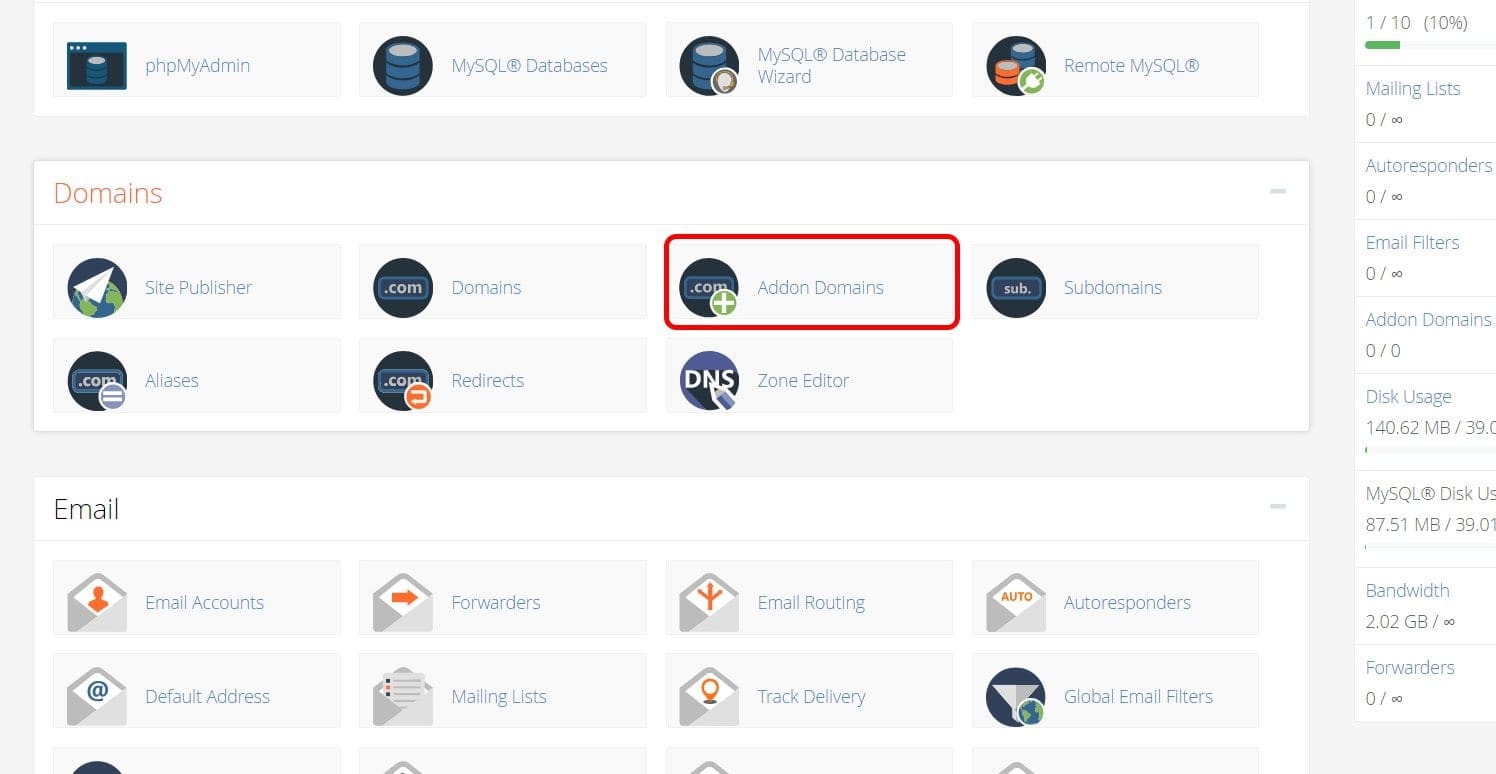 Login to cPanel and search for the Domain Addons in the main domain group. Run this and we will be presented with a form that allows us to add our new domain to our account.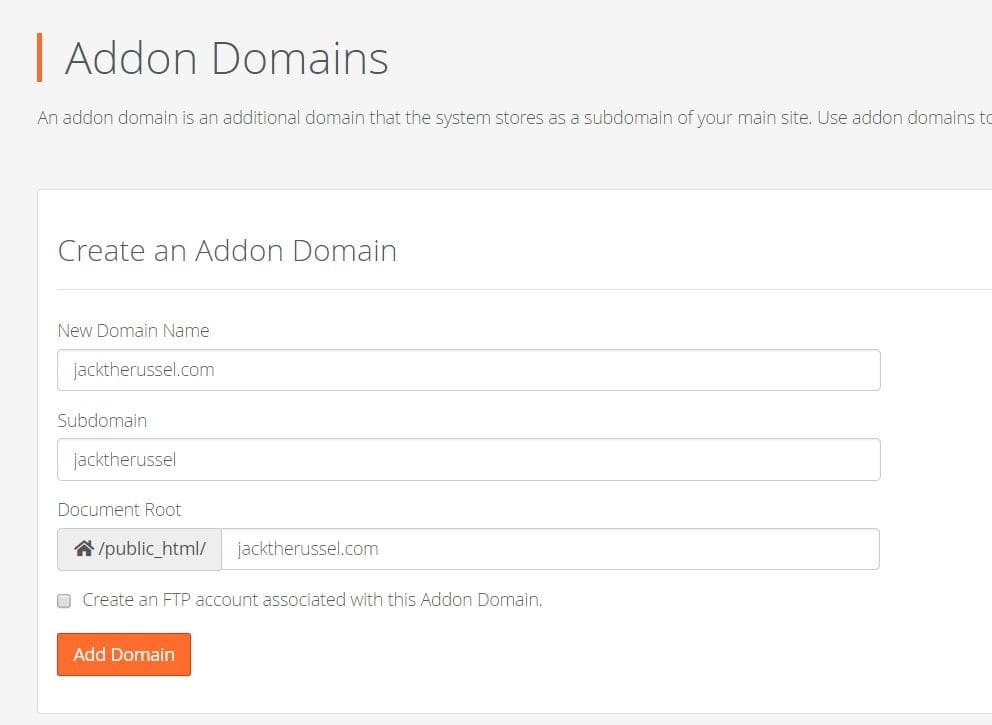 The domain data will now be stored in the /public_html/jacktherussel.com (depending on your domain). We can see this in the File Manager application.
If you are using the Web on Speed nameservers for your domain then you will not need to take any further steps otherwise you will need to setup the dns records for your domain to point to the cPanel server IP. Please use the following as a basic sample of dns entries with need for your domain. Replace jacktherussel.com with your own domain name
jacktherussel.com A 188.165.244.148
jacktherussel.com AAAA 2001:41d0:2:bf94::/64

jacktherussel IN MX 0 mail.jacktherussel.com.

mail IN CNAME 188.165.244.148
www IN CNAME jacktherussel.com.
ftp IN CNAME jacktherussel.com.
If your domain name was already setup or are using the Web on Speed nameservers then cPanel should automatically issue a free cPanel SSL certificate for your domain.

If you just made dns changes then please allow up to 48 hours for the DNS to propagate. cPanel will make scheduled checks on the DNS and once these changes have been made will automatically make a request for a new SSL certificate for you.