We advise you to create your own additional backups
Web on Speed offer automated backups of all account data that are stored at a secured remote location. These backups run at 03:00AM CET daily.
Sometimes you will make changes to your website and wish to back up the work then you can achieve this by using the backup utility within cPanel.
cPanel -> Files -> Backup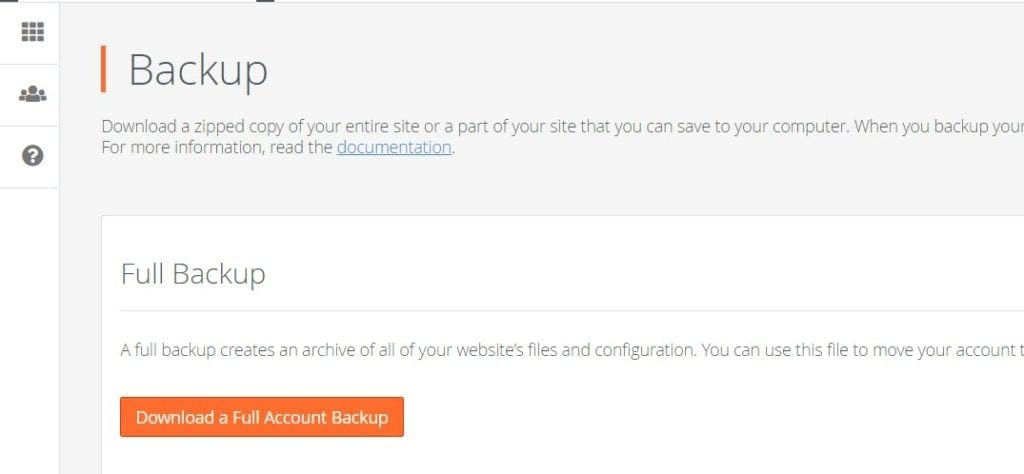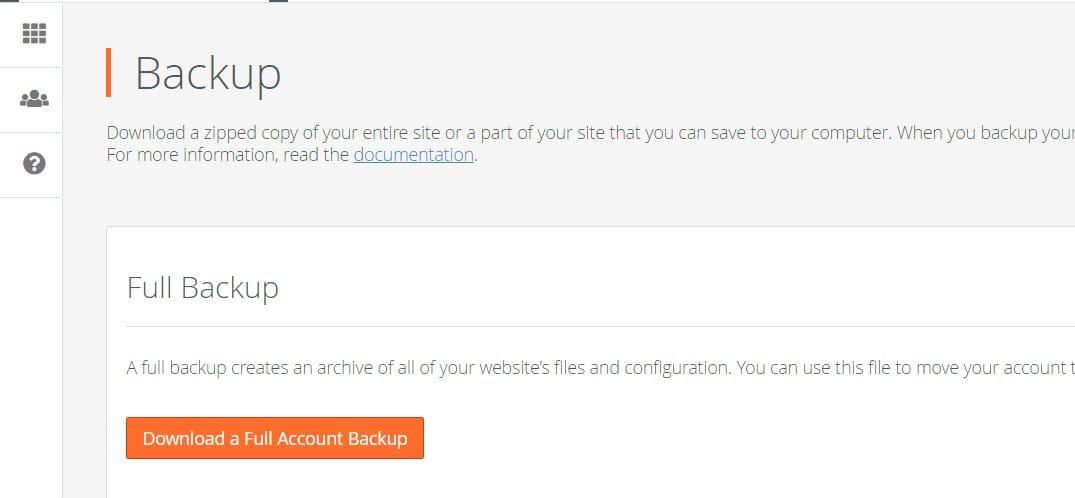 Full Account Backup


You can download a complete backup of your account with a simple click. This can be used to move your cPanel hosting account to another host or if you prefer to have a complete local copy of your cPanel hosting account.
Partial Backups
Sometimes we only need to backup databases or files from the hosting account. This is where Partial Backups come in handy.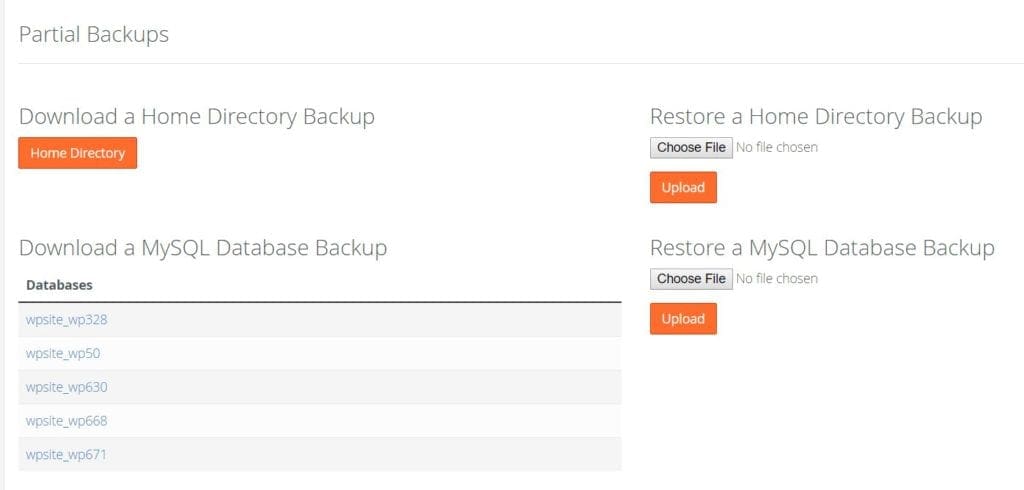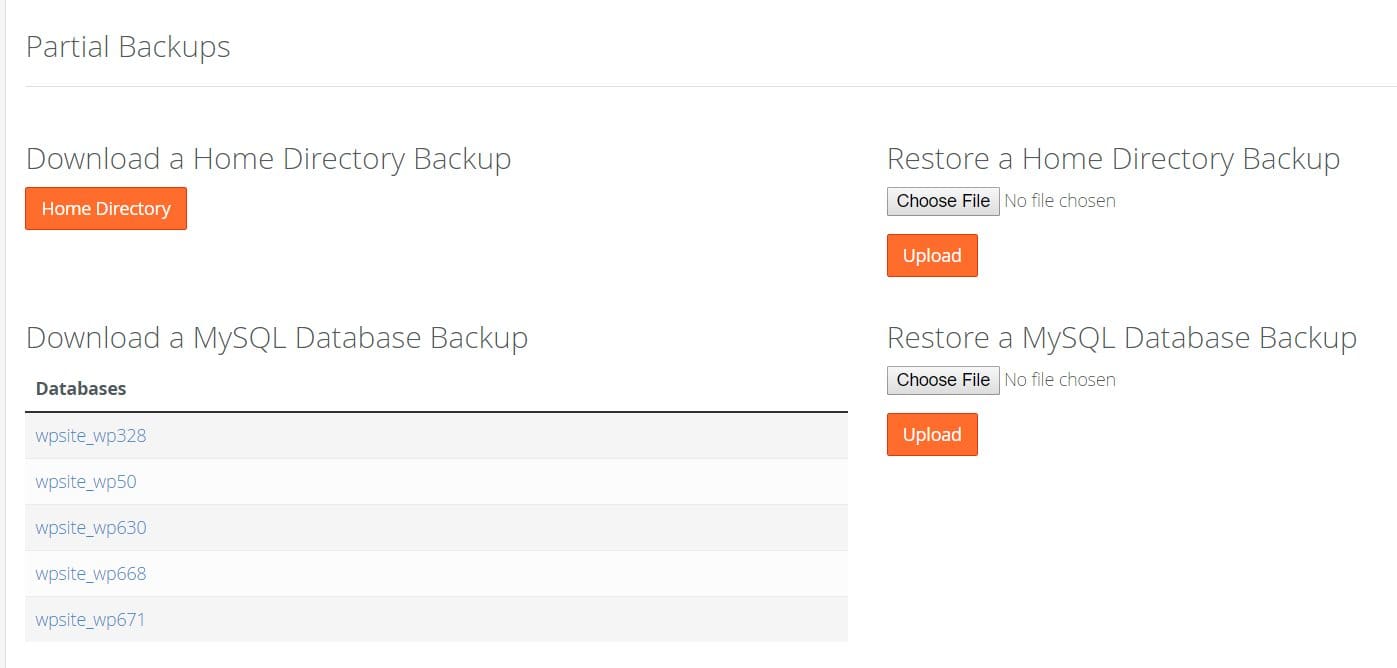 Home Directory Backup
Download a copy of your cPanel Shared hosting files to your local computer for that extra peace of mind. You can easily restore your backup files using the Restore a Home Directory Backup utility.
MySQL Database Backup
Easily Download the current state of your databases as localised backups of your website data. If anything goes wrong you can easily restore your database by using the Restore MySQL Database Backup utility.
Data is very important for the success of your business and making sure that you are on top with backups is of paramount important,